Your One-Stop Shop for Tool and Equipment Rentals in Madison Heights, MI
---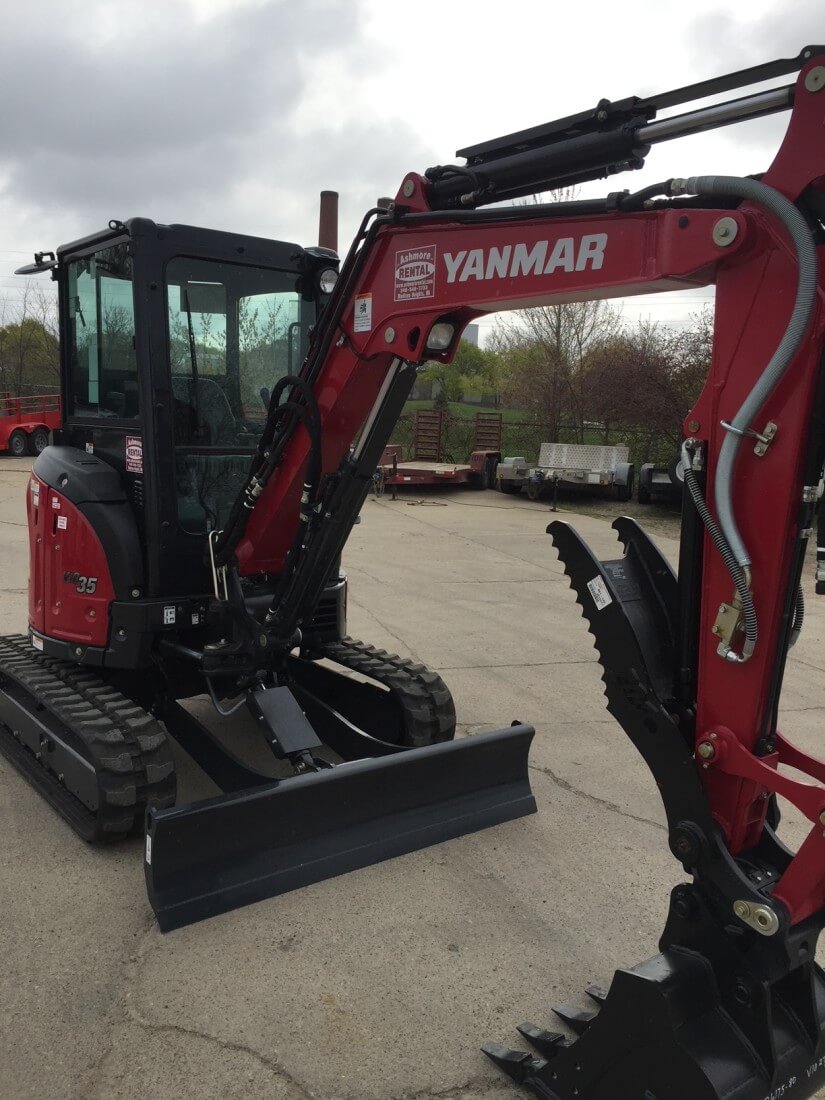 Garden and Yard Equipment Rentals for Professionals and Homeowners
Maintaining an attractive home and yard is a year-round project, not just a warm-weather endeavor. At some point, in our four seasons of Michigan, you will need leaf blowers and snow blowers, too. Whether you're a homeowner keeping up your landscape or a landscaper trying to complete a big commercial project, you can find the heavy equipment rental you need at Ashmore Rentals.
---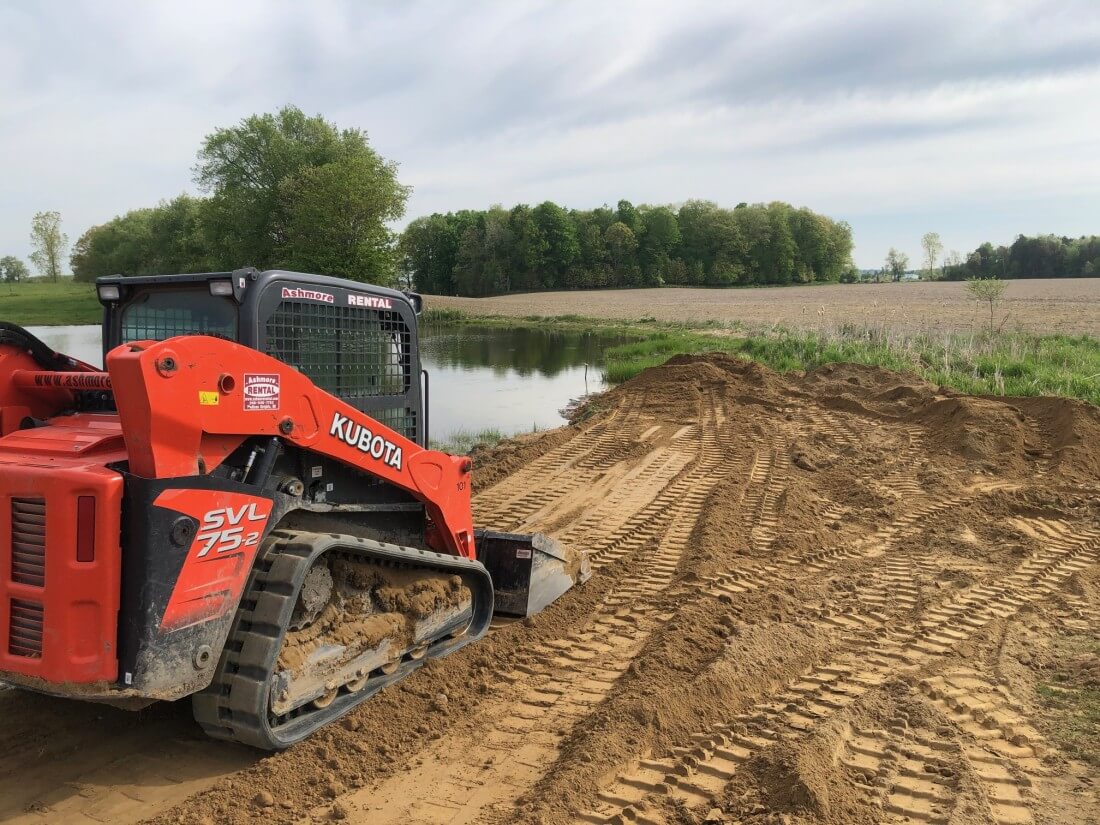 Check Out our Tool Rental Selection
Not everyone has a fully stocked toolbox, much less a circular saw on their tool shelf. Maybe you need a post hole digger, or an auger. These are things most people don't have on hand in the storage shed because you only need them once in a lifetime. Let us know what you need, and chances are good that we have it!
If your project falls into one of these categories, we have what you need!
Aerial and material handling
Earth moving
Demolition and concrete
Lawn and garden
Tree removal
Floor cleaning and sanding
Power and hand tools
Pumps and generators
Plumbing and drain cleaning
Scaffolding and ladders
We Have Tool Rentals for All of Your Home or Commercial Needs
---
Air Power
We have a large assortment of pneumatic tools for rent, complete with hoses and compressor attachments.
Air Compressors
Brad Nailers
Pneumatic Breakers
Staplers
---
Concrete, Brick, & Tile
Have a hardscaping project and need the right concrete, brick, or tile tools. We have you covered.
14" Chop Saws
Breakers 35 Lb
Breakers 60 Lb
Brick Pavers
Brick Paver Saws
Cement Buggies
Cement Mixers
Compactor Plates
Concrete Finishing Tools
Concrete Vibrators
Core Drills
Diamond Drill Bits
Electric Cement Mixers
Floor Grinders (Dual and Single Wheel)
Roto Hammers
Tile Breakers
Tile Cutters
Tile Saws
Walk-Behind Concrete Saws
---
Dirt, Digging, & Loading
Got a need to move some earth? Check out our large selection of dirt movers, diggers, and loaders.
Excavators
Forks
Mini Loaders
Mini Loaders with Augers
Skid Steers
Skid Steer with Augers
Trenchers
Track Loader
---
Fans & Ventilation
Need a quick way to remove water from a flood or ventilate a workspace. We have a air mover for any application
Fans
Hurricane Fans
Large Fans
Ventilation Fans
---
Floorcare & Cleaning
Whether you are replacing a floor or cleaning a carpet, Ashmore Rental has the flooring equipment you need.
Carpet Cleaners
Drum Sanders
Drywall Sanders
Edger Sanders
Floor Scrubbers
Hurricane Blowers
Orbital Sanders
Ozone Machines
Ripper Strippers
Vacuums
Vaporlux SteamCleaners
Wallpaper Steamers
---
Jacks & Shoring
Safely jack, lift, and secure heavy equipment with our jacks and shoring equipment.
Engine Hoists
Jacks
Shoring Posts
---
Ladders, Scaffolding, & Lifts
When you need to get in the air, we have a secure solution.
Boom Lifts
Extension Ladders
Ladders
Man Lifts
Scaffolds
Scissor Lifts
Step Ladders
---
Lawn, Garden, & Tree
We have everything you need to keep properties looking great all season long.
Aerators
Backpack Blowers
Bed Edgers
Chain Saws
Chain Saw (Long Reach)
Chippers
Hedge Trimmers
Hedge Trimmers (Long Reach)
Lawn Edgers
Lawn Rollers
Log Splitters
Parking Lot Blowers
Post Hole Augers (1 & 2 man)
Power Rakes
Power Seeder
Power Washers
Push Mowers
Rotoillers (Mid & Rear Tine)
Sod Cutters
Stump Grinders
Walk-Behind Mowers
---
Material Handling
When moving heavy objects, you need to be sure your equipment will hold up to the job. Our Material Handling equipment can meet the challenge.
Appliance Dollies
Box Dollies
Caster Dollies
Dry Wall Lifts
Genie Lists
J-Bars
Pallet Jacks
Piano Dollies
Plumbing
When you need to get the water flowing again quickly, we have the plumbing equipment you need.
100FT Snakes
50 ft Snakes
Closet Augers
Pipe Thread Machines
Pipe Threaders (Pony)
Pumps
Submersible Pump
Submersible Pump (2")
Top Snakes
Trash Pumps
---
Power & Lighting
Get power and lighting to wherever you need it.
Flood Lights
Generators
Portable Welders
---
Tools
We have a wide assortment of hand and specialty tools available.
Aluminum Breaks
Animal Traps
Laser Levels
Mag Drills
Magnetic Sweepers
Metal Detectors
Passload Staplers
Speed Drivers
Suction Cups