We Also Offer Trailer Repairs
---
We're happy to offer trailer repairs in addition to our trailer rentals. With almost six decades of experience working with trailers, we are educated in the maintenance and repairs a trailer requires. Whether you use your trailer every day or just a few times a year, it is important that it's properly maintained so that it is safe and reliable when you need it.
---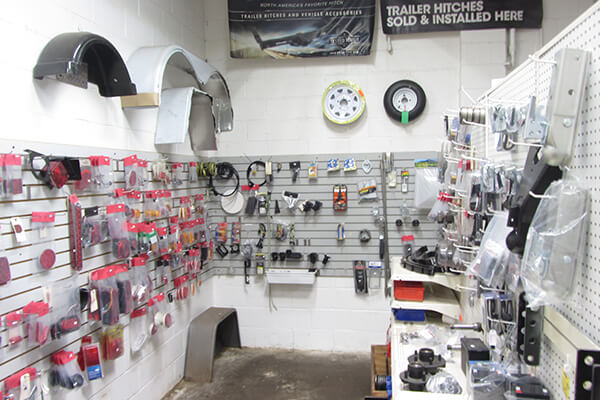 We Repair Most Trailer Brands and Models
Ashmore Rentals repairs most makes and models of tow-behind trailers. Whether you use your trailer for travel or vacation, we repair utility trailers, RV trailers, boat trailers, jet ski trailers, and power sport trailers. Of course, you want your trailer to be in good condition to avoid any unexpected issues when you get into your adventure.
If you use your trailer for work or to help with things around the house, we repair landscaping trailers and dump trailers to reduce any downtime from you finishing your work. We also repair vehicle trailers, including ATV / motorcycle trailers, racing trailers, car haulers, and more. Schedule a time to have your trailer restored to good condition by calling us today! Our professional service technicians will be happy to help you.